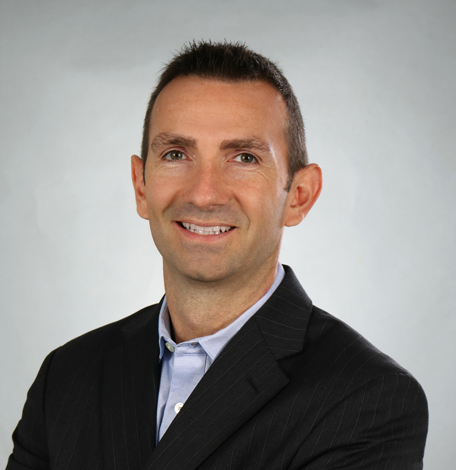 Stephen Sheridan, MSPT
Mr. Sheridan has over 18 years of clinical experience as a physical therapist in the orthopedic setting. With this experience, and extensive training, he utilizes his expert diagnostic abilities and manual therapy skills to provide the highest quality of care for his patients, maximizing their outcomes. Steve treats each patient as an individual. By doing so, he is able to tailor a specific treatment approach targeting what each patient needs in order to reach their best possible outcome, resume all of their functional goals and get them back to what they love to do.
Steve graduated from Copenhagen High School in upstate New York. His high school academic achievements included being Salutatorian of his class, Vice President of his class, a member of the National Honor Society and a member of the Whiz Quiz team. As a 3-sport athlete, he achieved excellence in soccer, basketball and baseball. As team captain and All Star in soccer, Steve helped to lead his team to a New York State Section III title.
Steve then graduated from Ithaca College with his Master's Degree in physical therapy. While at Ithaca, he was employed by the Gerontology Institute where he performed extensive surveys and research within the local elderly community, assessing their quality of life and level of independence. He also participated in many intramural sports.
Community involvement has always been a passion for Mr. Sheridan. In 2006, he worked with the national runner­-up Boston Irish Wolfhounds Rugby Team. He has also provided multiple educational seminars to the community including, prevention of ACL, golf, throwing and low back injuries.
Always striving to improve his biomechanical assessment skills and manual therapy skills, continuing education is also a priority for Steve. Over the years, he's taken many courses including, The Duffy-Rath System for Low Back Pain, Assessment and Treatment of Low Back Pain by Martin Langaas, When The Foot Hits The Ground Everything Changes, Clinical Medicine and Sports Science – Applications to the Hip and Trunk, Maitland MAPS courses MT-1 and MT-2, Mulligan level 1 and various other courses.
In his personal time, some of Steve's favorite activities include downhill skiing, mountain biking, watching and playing sports, working out and spending time with his family. He loves traveling and camping, experiencing the outdoors, and reading. He currently resides in Reading, MA with his wife Monica and sons Liam and Luke.