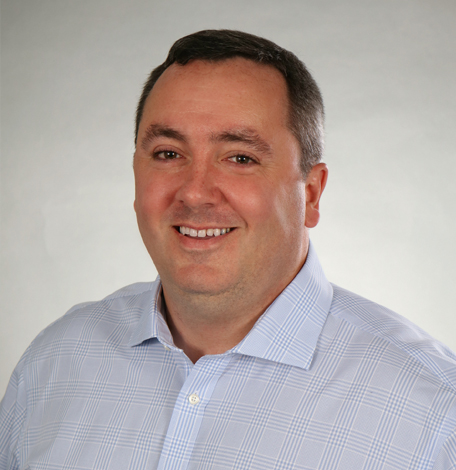 Sean M. Flaherty, PT, OCS
Sean M. Flaherty, PT, OCS
Mr. Sean Flaherty is widely known for his advanced clinical knowledge of orthopedics and sports medicine. His esteemed reputation is based on his extensive education and over 23 years of experience. Combining his meticulous diagnostic abilities and steadfast treatment approaches with his medicinal wisdom and proficiency, Sean's patients appreciate his ability to offer the most comprehensive and effective care available.
Sean Flaherty graduated from Pittsfield High School in Pittsfield, MA. There he was recognized and honored as a National Merit Scholar. He was also a two-sport athlete; he played soccer and was the founder and captain of the school's boy's lacrosse team.
Sean then attended Northeastern University's Bouvé College of Health Sciences, graduating cum laude with a bachelor's of science degree in physical therapy. Northeastern's cooperative education provided him outpatient and inpatient experience at Lattanzi/Mount Auburn Physical Therapy in Watertown and at Faulkner Hospital in Jamaica Plain. Sean also continued to play lacrosse in college and was a founding father and vice president of his fraternity, Pi Kappa Alpha. Mr. Flaherty also received the Mary Florence Stratton Award at Northeastern; it is given to a student that possesses a keen sense of service and who demonstrates this through exemplary volunteer work and community service.
Upon graduation, Sean began his career at Beth Israel Deaconess Medical Center. Sean gained valuable and varied experience working in the intensive care unit, transitional care unit, inpatient general medicine, cardiac care, neurology and outpatient rehabilitation.
Sean gained even more experience then working for a traveling physical therapy agency. He treated for an extended period of time at an outpatient PT practice in East Lyme CT, as well as at many clinics along the east coast.
Mr. Flaherty then helped even more patients working in home care. Through the Brockton Visiting Nurses Association and Gentiva Homecare, Sean treated a diverse population of patients throughout the metropolitan Boston area and the South Shore.
Mr. Flaherty then worked at an outpatient physical therapy company where he met HDPT co-founder Glenn D'Addario. Like Glenn, Sean began as a staff physical therapist and was quickly promoted within the company to a clinic director and then the vice president of operations, all while maintaining a full patient caseload as a senior physical therapist. In his seven years with that company, Sean gained valuable clinical experience overseeing multiple locations and therapists.
While working in outpatient care, Sean was also a team physical therapist for the Nashua Pride, a professional baseball team in the Canadian American Association of Professional Baseball, based in Nashua, NH. For the 2006 season, under the management of former Red Sox Butch Hobson, Sean worked with the team on player conditioning, preventative care and treated a wide variety of sports injuries.
Sean then continued working in outpatient physical therapy at a large hospital on the South Shore for over four years. There he was part of a documentation improvement committee and pioneered a clinical team practice model for outpatient rehabilitative care.
Mr. Flaherty is also a Board-Certified Orthopedic Clinical Specialist. The American Physical Therapy Association (APTA) established the specialist certification program in 1978. Specialization is the process by which a physical therapist builds on a broad base of professional education and practice to develop a greater depth of knowledge and skills related to a particular area of practice. Clinical specialization in physical therapy responds to a specific area of patient need and requires knowledge, skill, and experience exceeding that of an entry-level physical therapist, and unique to the specialized area of practice. After gaining 2,000 hours of clinical practice experience working directly with patients in orthopedics, plus advanced training and studying, Sean sat for, and passed, the specialist certification examination for Orthopedics in 2013. To date, there are less than 16,000 board-certified OCS's in the entire United States.
Sean has also participated in continuing education programs over the years, most recently completing course work focusing on vertigo and joint mobilization of the upper extremity.
Mr. Flaherty has a license to practice physical therapy in the Commonwealth of Massachusetts, is an active member of the American Physical Therapy Association and is certified in CPR, First Aid and AED.
When not working, Sean is an avid skier and golfer, and enjoys traveling and cooking. He currently resides in North Reading with his wife Stephanie and daughter Sydney.