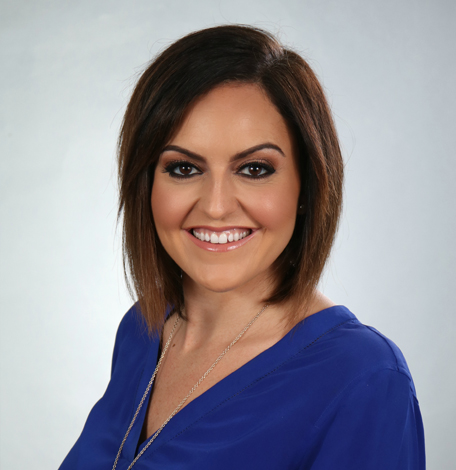 Katherine M. Pacheco, BA, PTA
Katherine M. Pacheco, BA, PTA

Miss Katie Pacheco imparts her kindhearted and genuine personality on each and every patient. She is known for her nurturing, attentive and thoughtful rehabilitative treatment style. While Katie's personality lights up the room, her patients are instantly comforted by her soothing and compassionate nature, all while receiving leading-edge physical therapy care with a sincere smile.
Miss Pacheco graduated from Billerica Memorial High School in Billerica, MA. Katie was on the school's dance team as well as trained with local, competitive dance companies for years. She also taught dance at youth summer camps.
Katie attended UMASS Dartmouth in North Dartmouth, MA. She graduated from the College of Arts & Sciences with a bachelor's degree in history, with a focus in teacher preparation.
Upon graduation, Katie sat for the Massachusetts Tests for Educator Licensure (MTEL) to get her Pre-K to Grade 12 academic state license.
Miss Pacheco then taught elementary school at Our Lady's Academy in Waltham, MA. She held 3rd grade and kindergarten classes for four years.
While she loved working with children, Katie was not personally fulfilled in elementary education. She had always had an interest in physical therapy from her years in dance; she was fascinated by the body's proper movement patterns, plus injury prevention and strength and conditioning techniques. She decided to shadow a local physical therapist to learn more about the field, the education, the patients and the process; she fell in love!
Katie applied to North Shore Community College's Physical Therapist Assistant (PTA) program. While in school, Katie completed three clinical rotations including, inpatient treatment at Melrose Wakefield Hospital and Spaulding Rehabilitation Hospital and outpatient treatment with a private practice. She also began working as a PT Aide at HD Physical Therapy-Wakefield.
Miss Pacheco graduated from NSCC and passed her state PTA license exam in the summer of 2014. Katie then went on to work at an area outpatient PT facility for over two years. She also pursued continuing education courses in pediatric injuries and concussions.
Katie thankfully rejoined HDPT as a full time staff PTA in July of 2017.
She currently resides in Wakefield, MA.