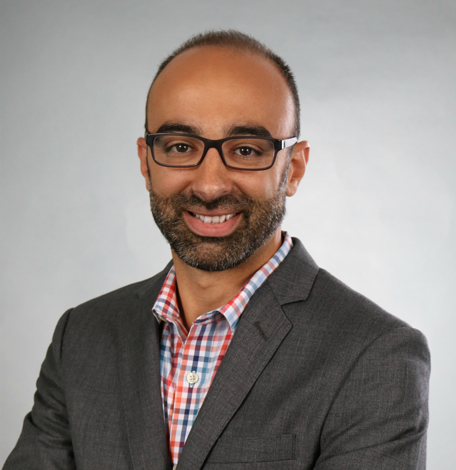 Dr. Glenn R. D'Addario, MSPT, DPT
Dr. Glenn R. D'Addario, MSPT, DPT
Dr. D'Addario has built a solid reputation throughout the North Shore for delivering exceptional rehabilitative care for almost 20 years. He is known for his precise diagnostic abilities, his expert manual skills, his creative treatment approaches, his proven results and his entertaining personality. Dr. D'Addario consistently creates a successful and enjoyable experience for every patient and physician he works with.
Glenn D'Addario graduated from Swampscott High School in Swampscott, MA. There he played varsity tennis for all four years; he was captain of the team his senior year.
Glenn then attended Notre Dame College in Manchester, NH, graduating with a bachelor's of science degree in Biology and a minor in Chemistry. While at Notre Dame, Glenn participated in the physical therapy club, intramural sports and often volunteered with the New Hampshire Food Bank.
After graduation, Glenn attended Franklin Pierce College in Concord, NH. He graduated with a master's degree in physical therapy. Glenn gained experience completing clinical rotations at Shaughnessy Kaplan Rehabilitation Hospital in Salem, MA, at the former Lakeside Physical Therapy in Wakefield, MA and at Catholic Medical Center in Manchester, NH.
Upon graduation, Glenn began his career at an area outpatient physical therapy company specializing in orthopedics and sports medicine. Glenn started as a staff physical therapist and was quickly promoted within the company to a clinic director, the director of rehabilitation and finally vice president of operations, all while maintaining a full patient caseload as a senior physical therapist. In his eight years with that company, Glenn gained valuable clinical and management experience managing multiple locations and therapists.
While continuing to work in outpatient care, Glenn was also a team physical therapist for the Nashua Pride, a professional baseball team in the Canadian American Association of Professional Baseball, based in Nashua, NH. For the 2006 season, under the management of former Red Sox Butch Hobson, Glenn worked with the team on player conditioning, preventative care and treated a wide variety of sports injuries.
Glenn then enrolled in the Franklin Pierce University College of Health & Natural Sciences and earned his doctor of physical therapy degree. To complete this coursework, Dr. D'Addario studied Community Health and Wellness, Advanced Imaging and Diagnostics and Evidence Based Practice in Medicine.
After earning his doctorate, Glenn has also participated in multiple continuing education programs, completing course work focusing on the Thoracic Spine: A Manual Approach, Functional Training and Sports Physical Therapy, FMS Levels 1 and 2 and the required training of Foundations in Dry Needling through S&F Education. Dr. D'Addario is also a peer-educator mentoring new physical therapists and conducting informational in-services on various orthopedic topics and techniques.
Dr. D'Addario's true passion is manual therapy. Manual therapy uses skilled, specific hands-on techniques, including manipulation and mobilization, to diagnose and treat soft tissues and joint structures. Glenn combines manual therapy techniques with his expert analysis of functional movement patterns, prescribing unique exercise programs that achieve exceptional results with multiple patient populations and diagnoses.
Dr. D'Addario has a license to practice physical therapy in the Commonwealth of Massachusetts, is an active member of the American Physical Therapy Association and is certified in CPR, First Aid and AED.
When not working, Glenn is an avid skier and tennis player. He enjoys watching New England sports and live music, as well as cooking and playing the guitar. He currently resides in Middleton with his wife Lauren and daughters Sophie and Stella.