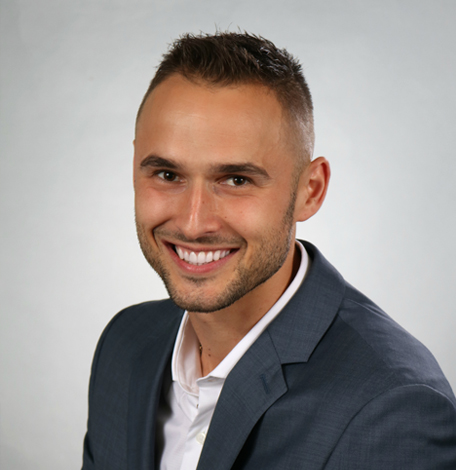 Svet Wilson, PTA, ATC
Svet Wilson has built a substantial reputation on the North Shore for providing valuable functional training and effective rehabilitative and wellness care. He is known for his comforting smile, his energetic personality, his motivating teachings and vast knowledge of and experience in exercise and sports medicine. Mr. Wilson steadily delivers a positive and gratifying experience to all of his patients.
Svet Wilson graduated from Triton High School in Byfield, MA. There he was a 3-sport athlete, playing soccer, basketball and track. He was an All-League All-Star in soccer for 3 years. He was also All-New England and an MVP for 2 years in track, where he still holds the school record in the 300M (39.4) hurdles. He was inducted into the Triton Hall of Fame in June of 2019.
Svet then attended Salem State University, graduating from the School of Sport & Movement Science with a bachelor's degree in athletic training. As a student athletic trainer, Svet worked for the Salem State Women's Basketball, Women's Softball, Men's Ice Hockey and Men's Baseball teams. He also did two clinical rotations; one focusing on advanced physical therapy at an outpatient clinic in Lynn, and one at Brestyan's American Gymnastics Club in Burlington. Also while in school, Svet played soccer for 4 years, where he was the team captain, and he ran indoor track for 2 years, competing in the 400M dash.
After graduating from Salem State, Svet then enrolled in North Shore Community College's Physical Therapist Assistant (PTA) Program. While at North Shore CC, Svet did three clinical rotations working as a PTA at Partners in Rehab outpatient clinic in Saugus, Courtyard Nursing Home in Medford and Peak Performance Physical Therapy in Swampscott.
Throughout school, Svet worked at an area outpatient physical therapy company as a physical therapy aide and fitness trainer. He also worked as an athletic trainer for Malden Catholic High School in Malden, MA.
Svet is currently continuing his amateur soccer career by playing in the Southie Football Club and the Danvers Indoor Soccer League.
Mr. Wilson has a license to practice as a physical therapy assistant and as an athletic trainer in the Commonwealth of Massachusetts; he is also certified in CPR, First Aid and AED.
Svet is also the owner and operator of SVETRAINING in Danvers, MA, a functional strength training studio for all ages and fitness levels!
Svet joined the HDPT team in May of 2012. He currently resides in Georgetown with his wife Colleen and son Caedin and daughter Sofia.