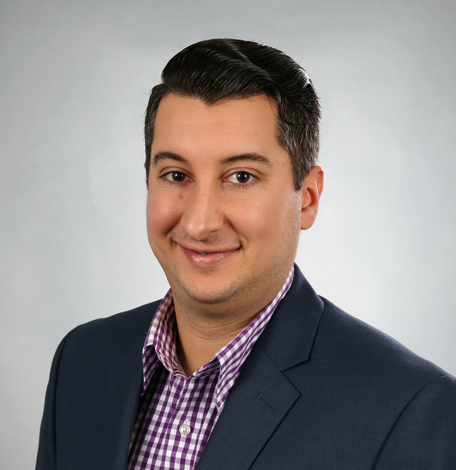 Robert A. Barletta, BS, PTA
Robert A. Barletta, BS, PTA
Robert Barletta always shares his warm and welcoming personality with each patient he sees. He is known for his encouraging, uplifting and reassuring treatment style. Combined with his education and experience in exercise science and evidence based rehabilitation medicine, Robbie tirelessly achieves consistent and thorough results for all of his patients.
Robert Barletta graduated from Reading Memorial High School in Reading, MA. There he played soccer all four years, as a midfielder. He participated in indoor track for four years, competing in the 1000M and the 1-mile events, and in outdoor track running the 800M and the 1-mile. He was captain of each, his senior year, and lettered in both. He was also Middlesex League All-Star his senior year for both indoor and outdoor track.
After graduation, Robbie attended Colby-Sawyer College in New London, NH. He majored in Exercise & Sports Science. The Exercise Science Major there emphasizes the scientific approach to wellness. Courses in the major are designed to meet the recommended standards of the American College of Sports Medicine in preparing students to become a health fitness specialist. At Colby-Sawyer, Robbie played varsity soccer for all four years and ran track his freshman year. He was also a member of the Exercise & Sports Science Club and volunteered at Massachusetts Special Olympics Basketball Tournaments.
After college, Robbie moved to Centerville, MA on Cape Cod. He worked as a personal trainer at Fitness 500 Club and as a PT Aide at Function First Physical Therapy, both in Hyannis, MA. Robbie was also a strength and conditioning coach for the Cape Cod Riptides, a local girl's softball program, and a coach for Cape Cod Reunited, an area soccer club.
Robbie then decided to pursue his physical therapy degree by returning to the North Shore and attending North Shore Community College. He graduated, with high honors, with an Associates Degree as a physical therapist assistant. Robbie's clinical rotations were located at Function First PT in Hyannis, at Beverly Hospital, treating inpatient post-op patients, and at HD Physical Therapy. While at North Shore, Robbie was also President of the school's PTA Club.
Mr. Barletta has a license to practice as a physical therapy assistant in the Commonwealth of Massachusetts; he is also certified in CPR, First Aid and AED.
Robbie joined the HDPT team in December of 2013; he currently resides in Salem, MA.